After nearly a decade of service, my messenger bag is finally giving up the ghost. I've been looking for a replacement that's smaller and lighter: just enough to hold a 13-inch Macbook Air, some pen and paper, and maybe a book. And I'm realizing that the man-purse is an inevitability.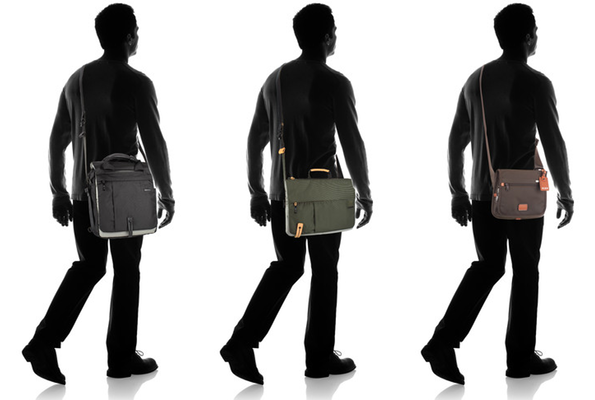 Once upon a time, men used briefcases to carry around their contracts, bundles of cash, and nuclear launch codes. Over the years, these morphed into laptop bags and messenger bags. In the meantime, many have gotten quite used to the convenience, if not essentiality, of having things beyond their keys and wallet on them.
Until the state of the art reaches a point where pockets are pointless, the need for such a bag remains. But the requirements are changing. Convergence means fewer devices to carry around; instead of a PDA, MP3 player, and camera, you have a smartphone. Miniaturization means the devices you do carry around are getting thinner and lighter; 15-inch behemoths make room for subnotebooks and iPads. Digitization means fewer documents printed on paper; paperbacks are replaced with a Kindle.
What's needed is a smaller bag. And whether you can come to grips with it or not, let's accept that we're entering man-purse territory.