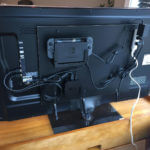 The Problem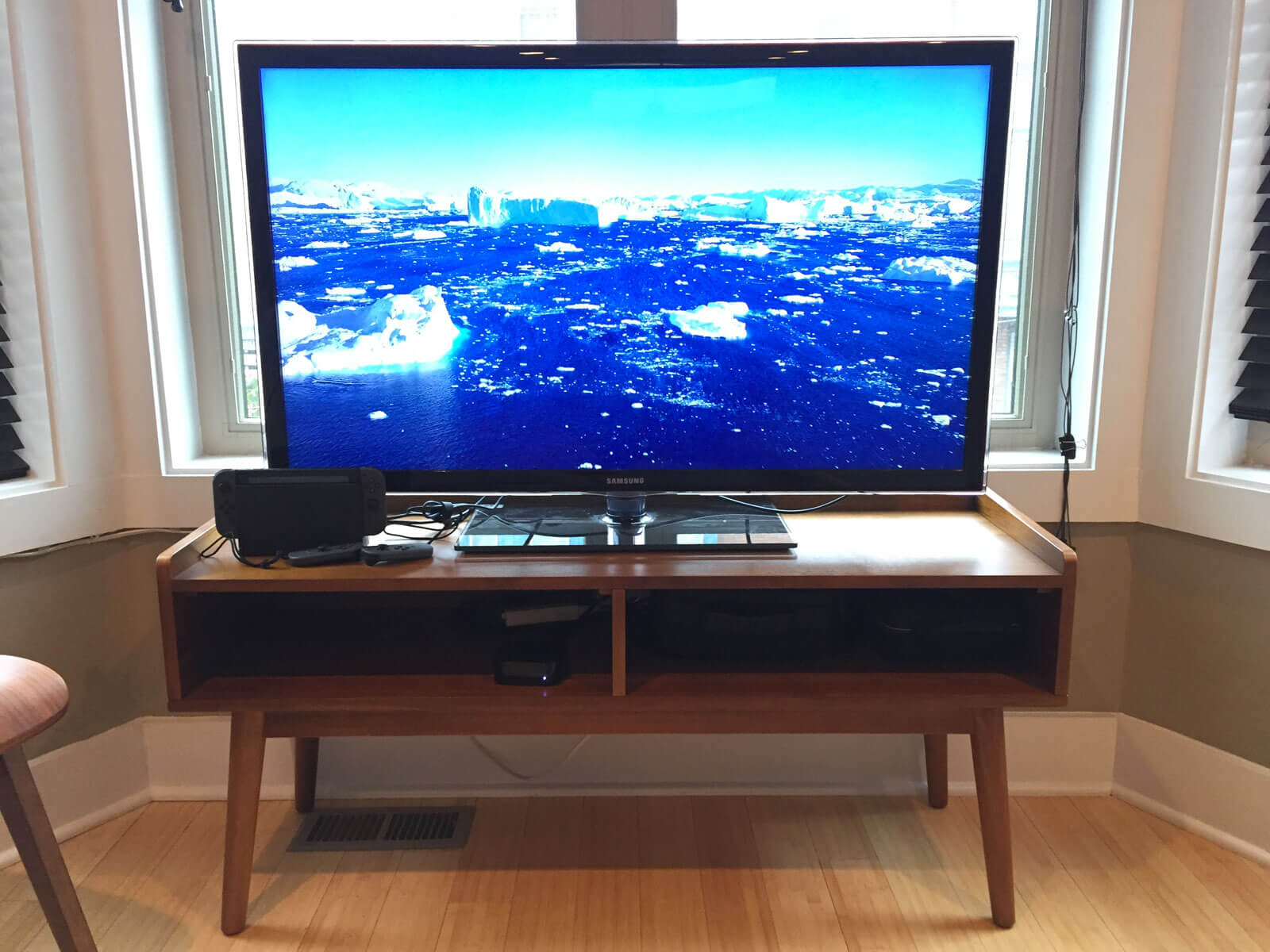 The clutter. While I admit this setup is cleaner than most, there's still the white power strip peeking out and the Nintendo Switch obscuring a corner of the TV. Then there's the random cables drooping here and there. You might say I'm obsessive about cable management, decluttering, and minimalism in general.
But while I've endured this setup to this point, clearing it became an urgent matter once Baby Clara entered the picture. To her, it's all strings to be pulled and toys to be tossed.
The Solution
To hide the clutter, I decided to mount everything onto the back of the TV.
I picked up black MDF board, cut it to size, and drilled holes that lined up with the VESA mounting holes. Long bolts that fit the VESA holes (M8 x 55mm in my case) are paired with nuts to secure the board several centimeters away from the TV. By not being flush, there's still room to ventilate both the TV and devices.
Throw in a couple of custom mounts for the Nintendo Switch and Apple TV, a dash of velcro and Command strips, and this is what I got.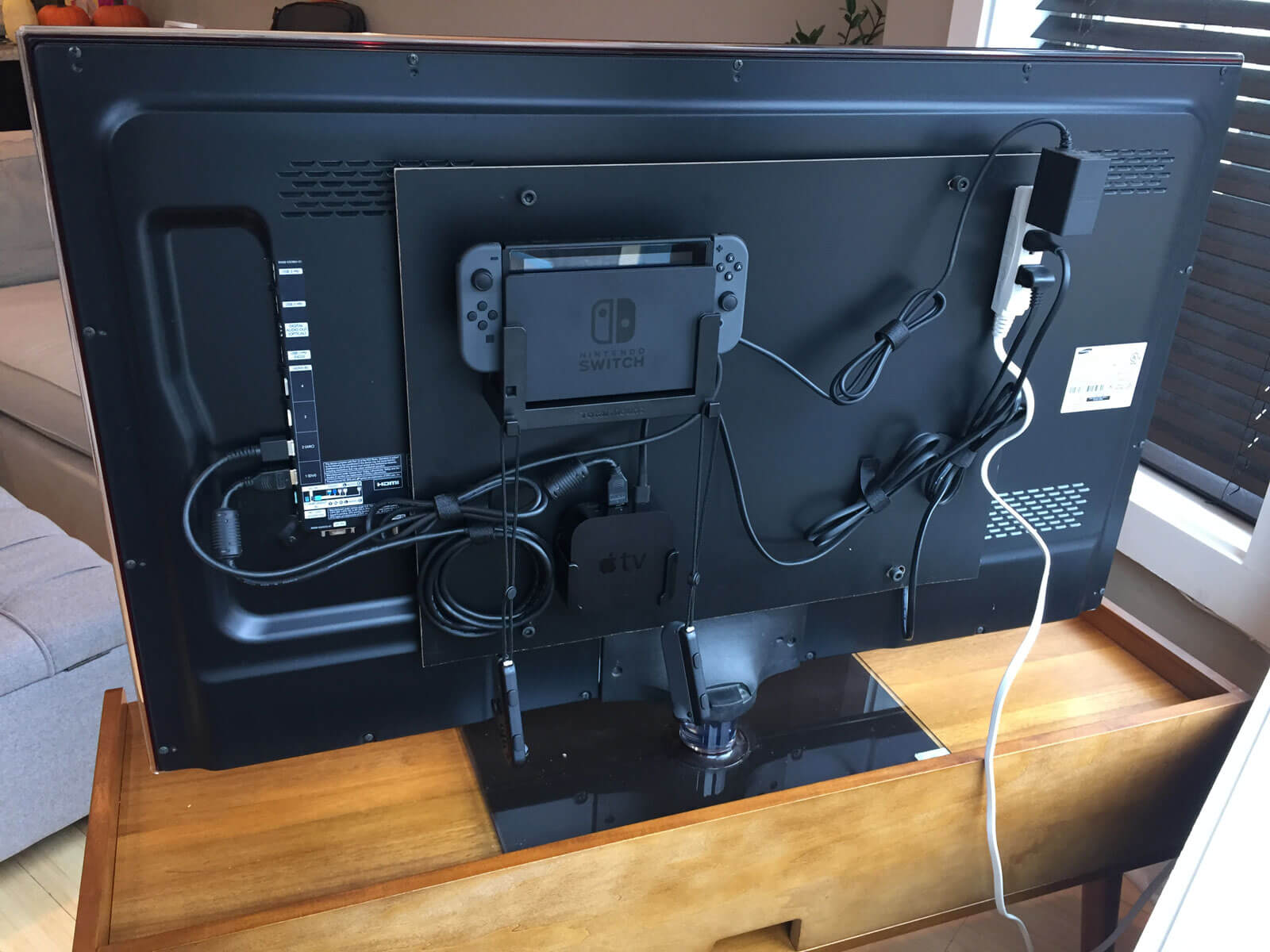 The Result
And here's the view from the couch. This will work… At least till Baby Clara discovers the other side of the TV.