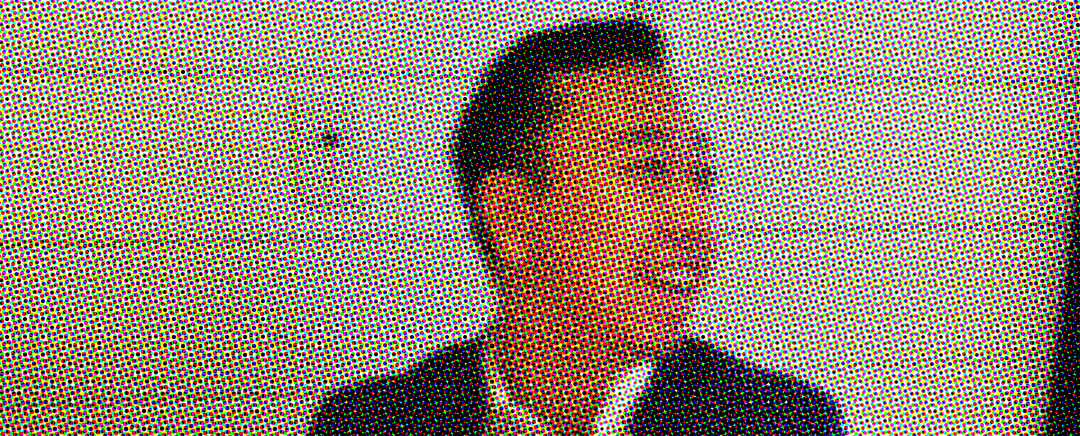 Hello. My name is Thomas Park. I'm a software developer based in Philly who loves creating tools to help people learn. I'm the founder of Codepip, where I make coding games including Flexbox Froggy and Grid Garden. I also maintain open source projects like Bootswatch.
I was previously a researcher at Drexel University, working with Andrea Forte in the openHTML group at the ExCITe Center. I've also spent time at the Mozilla Foundation adding educational features to a code editor, and the Johns Hopkins University Center for Talented Youth designing online courses like Cryptology: Math and Codes.
I hold a PhD from Drexel University's College of Computing and Informatics, an MEd from Johns Hopkins University's School of Education, and a BS from Duke University's School of Engineering.
Connect
Connect with me on Twitter, GitHub, Dribbble, and Instagram.
Subscribe to my posts by email or RSS.
Wanna collaborate? Let's talk.
Press
Hacks Decoded: Thomas Park, Founder of Codepip
Mozilla Hacks, 2021
This Chrome Extension Lets You Skip the Scary Parts of Disney Movies
Mashable, 2020
Open Source Leaders: Thomas Park Hops to Easy CSS Development with Flexbox Froggy
The New Stack, 2017
Thomas Park Helps Coders Master Flexbox Layout with a Cute Positioning Game
net Magazine, 2016
Snowball: A Tool for Storytelling on the Web
jQuery Blog, 2015
Finding Words by Synonym with Cinnamon.js
Mozilla Hacks, 2013
Thomas Park: The Museum-loving Tech Blogger Talks About Domains and Startups
Domain.me, 2012
Tweeting Teachers
EXEL Magazine, 2012
Check Out Every Apple Store Ever Opened, in Order
Time Magazine, 2011
Writings Elsewhere
Let's Make a CSS Coding Game
Gamasutra, 2021
Dynamic Favicons for WordPress
CSS-Tricks, 2021
Recreating Game Elements for the Web: The Among Us Card Swipe
CSS-Tricks, 2021
How to Learn Web Development by Playing Coding Games
freeCodeCamp, 2020
Customizing Bootstrap
Smashing Magazine, 2013
Finding Words by Synonym with Cinnamon.js
Mozilla Hacks, 2013
Academic Papers
Understanding Learning Curves and Trajectories in CSS Layout
ACM Special Interest Group on Computer Science Education (SIGCSE), 2019
Meen Chul Kim, Thomas Park, Ruixue Lu, & Andrea Forte
Reading Hierarchies in Code: Assessment of a Basic Computational Skill
ACM SIGCSE Conference on Innovation and Technology in Computer Science Education (ITiCSE), 2016
Thomas Park, Meen Chul Kim, Sukrit Chhabra, Brian Lee, & Andrea Forte
A Constructionist Toolkit for Learning Elementary Web Development at Scale
ACM Annual Conference on Learning at Scale (L@S), 2016
Meen Chul Kim, Thomas Park, Brian Lee, Sukrit Chhabra, & Andrea Forte
Teacher Perspectives on Web Design Instruction
ACM SIGCSE Conference on Innovation and Technology in Computer Science Education (ITiCSE), 2015
Hauwa Muibi, Brian Dorn, & Thomas Park
An Analysis of HTML and CSS Syntax Errors in a Web Development Course
ACM Transactions on Computing Education (TOCE), 2015
Thomas Park, Brian Dorn, & Andrea Forte
openHTML: Designing a Transitional Web Editor for Novices
ACM Conference on Human Factors in Computing Systems (CHI) Extended Abstracts, 2013
Thomas Park, Swathi Jagannath, Ankur Saxena, Susan Wiedenbeck, & Andrea Forte
Towards a Taxonomy of Errors in HTML and CSS
ACM International Computing Education Research Conference (ICER), 2013
Thomas Park, Ankur Saxena, Swathi Jagannath, Susan Wiedenbeck, & Andrea Forte
Grassroots Professional Development: How Teachers Use Twitter
AAAI International Conference on Weblogs and Social Media (ICWSM), 2012
Andrea Forte, Melissa Humphreys, & Thomas Park
Learning Web Development: Challenges at an Earlier Stage of Computing Education
ACM International Computing Education Research Conference (ICER), 2011
Thomas Park & Susan Wiedenbeck
A Debugging Perspective on End-User Mashup Programming
IEEE Symposium on Visual Languages and Human-Centered Computing (VL/HCC), 2010
Jill Cao, Kyle Rector, Thomas Park, Scott Fleming, Margaret Burnett, & Susan Wiedenbeck